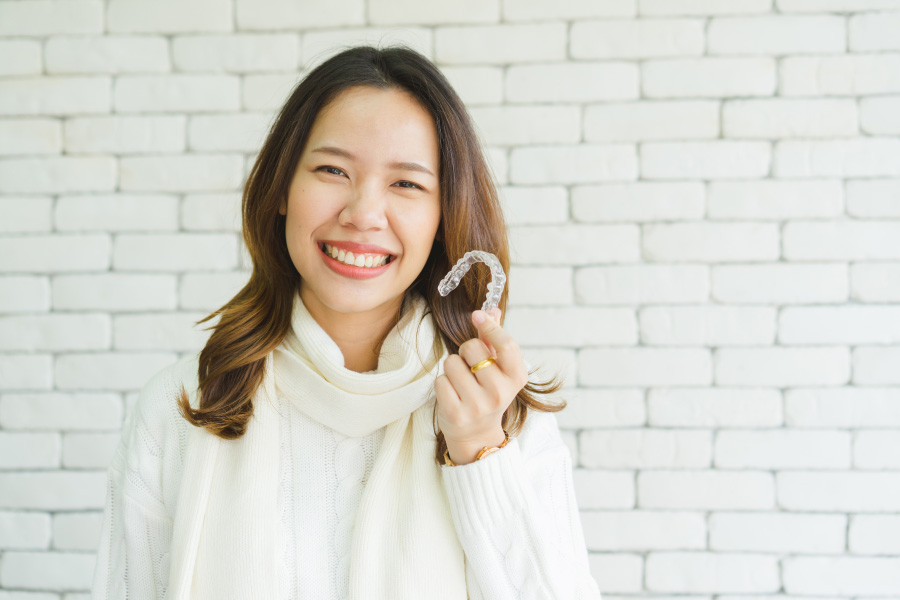 ClearCorrect Aligners FAQ
October 31, 2023 10:28 pm
---
Are you feeling less-than-thrilled with your smile and looking into orthodontic options to straighten your teeth? If so, you've probably come across ClearCorrect aligners in your research. These clear, removable aligners have grown popular in recent years as an alternative to other treatments like Invisalign and traditional braces.
How Do ClearCorrect Aligners Work?
ClearCorrect is similar to other types of clear aligner therapies. You'll consult with your local ClearCorrect provider to determine if you're a good candidate for the procedure. If so, they will create a customized treatment plan based on your needs. You'll then receive a series of clear plastic aligner trays, each designed to progressively move your teeth into their new positions. You'll wear each tray for a designated amount of time before moving on to the next one until you complete treatment and have a straighter, healthier smile!
Are ClearCorrect Aligners Comfortable?
Yes! ClearCorrect trays are made of smooth BPA-free plastic that won't irritate your mouth. They are fabricated based on a 3D model of your teeth, ensuring that they fit your smile comfortably and precisely. ClearCorrect trays are thinner than many other comparable clear aligners, which also makes ClearCorrect nearly undetectable.
How Much Does ClearCorrect Cost?
Cost of treatment varies based on which option you choose. There are three treatment options for ClearCorrect patients. For Limited 6, patients receive 6 sets of aligners and it is the most affordable. Limited 12 means patients receive 12 sets of aligners. Unlimited is the most expensive because patients receive as many aligners as necessary.
To figure out which treatment would be best for you and get more information about financing options, schedule a consultation with our team at Hermitage Family & Cosmetic Dentistry!
ClearCorrect Aligners in Hermitage, TN
ClearCorrect is a convenient and comfortable way for patients to achieve a straight smile with minimal disruption to their daily lives. Hermitage Family & Cosmetic Dentistry accepts several payment options, including CareCredit flexible financing, to help fit cosmetic dental treatments into your budget. Contact us today to schedule a consultation!
Categorised in: Cosmetic Dentistry