Invisalign® Clear Aligners in Hermitage, TN
It's not uncommon to feel self-conscious about your smile. After all, it is one of the first things someone will notice about you. If crooked teeth or alignment issues are causing you to hide your smile, you may feel relieved to know there's a way to get that picture-perfect smile you've always wanted with Invisalign in Hermitage, TN! Contact our office to learn more about Invisalign in Hermitage, TN.
Contact Us
What are the benefits of Invisalign?
Using a series of clear aligners, Invisalign is a discrete and nearly invisible way of straightening teeth. Whether you're looking for a solution to correct crooked, crowded, or unevenly spaced teeth, Invisalign offers several benefits besides its unnoticeable appearance. Invisalign clear aligners are also easy to remove when you need to eat, brush, or floss your teeth, allowing for easier maintenance. Clear aligners also typically require fewer dental visits compared to traditional braces, making it a convenient choice for patients with busy lifestyles!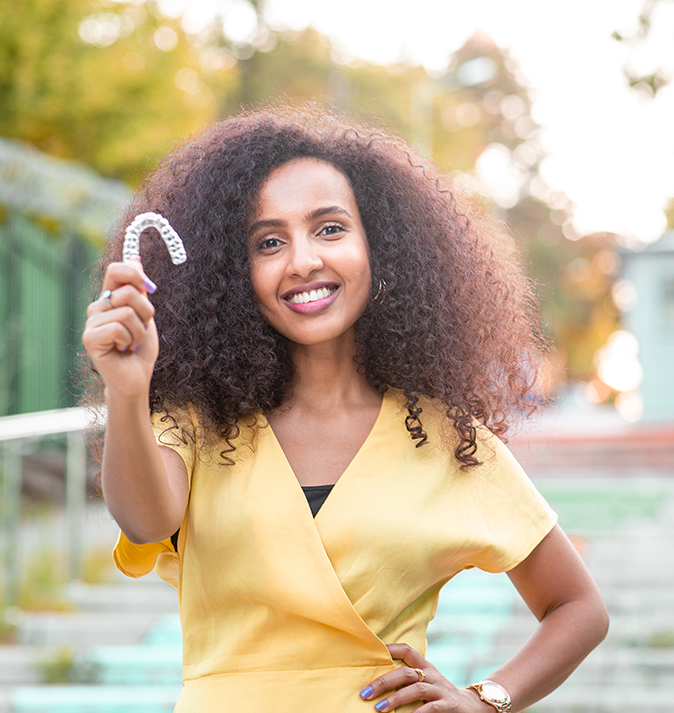 Is Invisalign good for patients of all ages?
If you're interested in clear aligners, a consultation with our dentist is the best way to find out if they are right for you. During a consultation, our dentist will examine your mouth and discuss your smile goals. If you're a good candidate for teeth aligners, we will develop a treatment plan right away! In many cases, clear aligners are commonly suited for older teenagers and adults or those with mild to moderate treatment cases and can maintain consistency when wearing and caring for the clear aligners.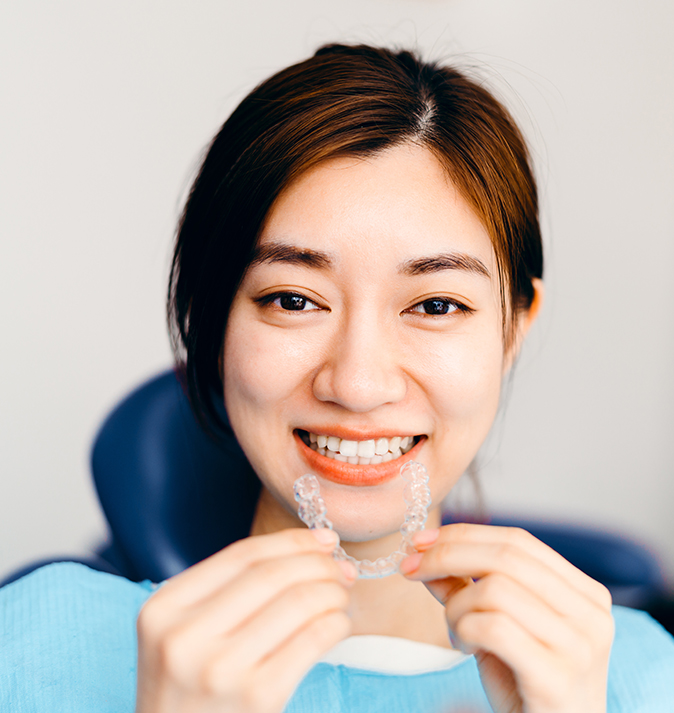 Are clear aligners better than braces?
For years, patients relied on traditional braces to achieve straighter teeth. Though effective in getting the job done, clear aligners and braces have their own set of advantages. Clear aligners are more discreet, comfortable, and preferred for mild to moderate cases. However, traditional braces can be more effective for complex cases. If you're unsure whether Invisalign in Hermitage, TN, is right for you, we encourage you to schedule a consultation with our clear aligner dentist!
Schedule a Consultation