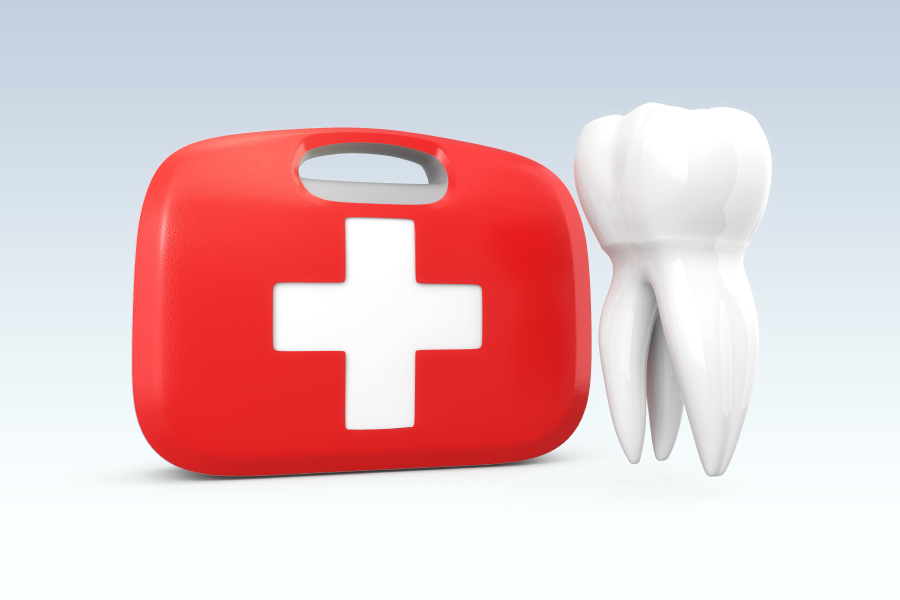 What to Do When Faced with a Dental Emergency
October 31, 2022 1:24 am
---
You can take all the precautions in the world but sometimes there's no way to prevent a dental emergency. When faced with an oral injury, knowing what to do can mean the difference between saving your natural tooth or not. With that in mind, we've put together this guide on what steps to take when you have an emergency dental problem.
Is a Toothache a Dental Emergency?
Knowing how to act when faced with a dental emergency first involves knowing which issues constitute an emergency.
Not all toothaches, for example, are dental emergencies. Sometimes mild tooth pain occurs when a small bit of food gets trapped between your teeth or gums. It may resolve itself once the food is removed. However, a severe toothache can signal serious infection or decay.
Similarly, not all chipped teeth are a dental emergency. Treat a chipped tooth as an emergency if it is painful or sharp, but otherwise you may be able to wait to get treatment at a more convenient time.
If you have knocked-out teeth, profuse bleeding, swelling, and/or severe oral pain, or broken teeth/restoration/dentures that prevent eating, you should treat these situations as an emergency. You can use salt water rinses, a cold compress, and over-the-counter pain medication to get some relief until you can receive treatment.
Common Dental Emergencies
Call our office right away when you need emergency dental care. For a knocked-out tooth, you'll want to carefully pick up the tooth and rinse it off without rubbing it with any fabric. Then, try to place it back in its socket while you seek emergency care. If you can't do that, put the tooth in a container of milk: keeping it moist will increase the chance that it can be reattached.
To ask our Hermitage Family & Cosmetic Dentistry team any questions about dental emergencies, please contact us today!
Contact Us
Categorised in: Dental Emergencies