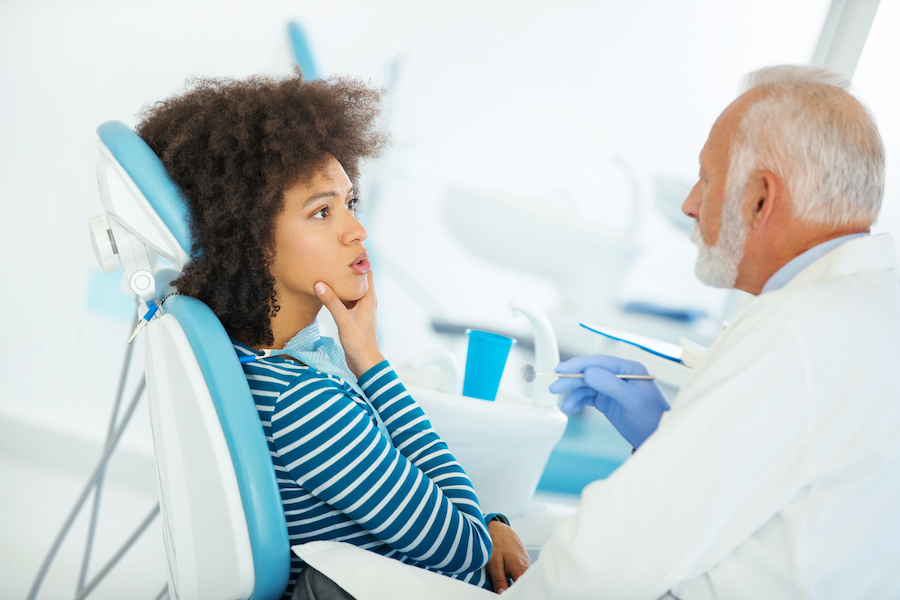 When Is a Bone Graft Needed?
March 30, 2022 6:33 pm
---
A dental bone graft is a procedure that can repair and rebuild damaged or missing bone in the jaw. Patients who have experienced the following may find a bone graft procedure necessary to restore their oral health:
Adult Tooth Loss

Without teeth, there are no tooth roots. Tooth roots provide jaw bone support and stimulation that helps it maintain its density. The loss of bone mass cannot be naturally reversed.

Before dental implant surgery, our team wants to do all we can to promote compatibility and effectiveness of this restorative treatment. If a patient does not have sufficient bone to fuse with their implant, it can fail instead of being a sturdy anchor for their replacement tooth. A bone graft procedure is beneficial for patients without a sufficient amount of healthy natural bone to support dental implants and maintain their facial structure.

Gum Disease

Infection or disease can also cause bone loss. Periodontal disease, or gum disease, can spread past the gums into the jawbone when left untreated. This can compromise the structures anchoring the teeth in place, causing them to fall out. Bone grafting is typically completed once an infection is cleared up.

Facial Trauma

Moderate to severe trauma can cause wear on the tissues in the mouth and tooth. Bone grafts can help restore the shape and mass of damaged bone tissue from a injury to the face that causes jaw damage.
Dental Implants in Hermitage, TN
Dental implants are a permanent tooth replacement that look and feel natural. While not everyone will need a bone graft to receive dental implants, the only way to know for sure is to schedule a consultation with a dental professional.
At Hermitage Family and Cosmetic Dentistry, we offer dental implants to resolve tooth loss and restore your smile. Ready to schedule your consultation? Contact us today!
Contact Us
Categorised in: Restorative Dental Care