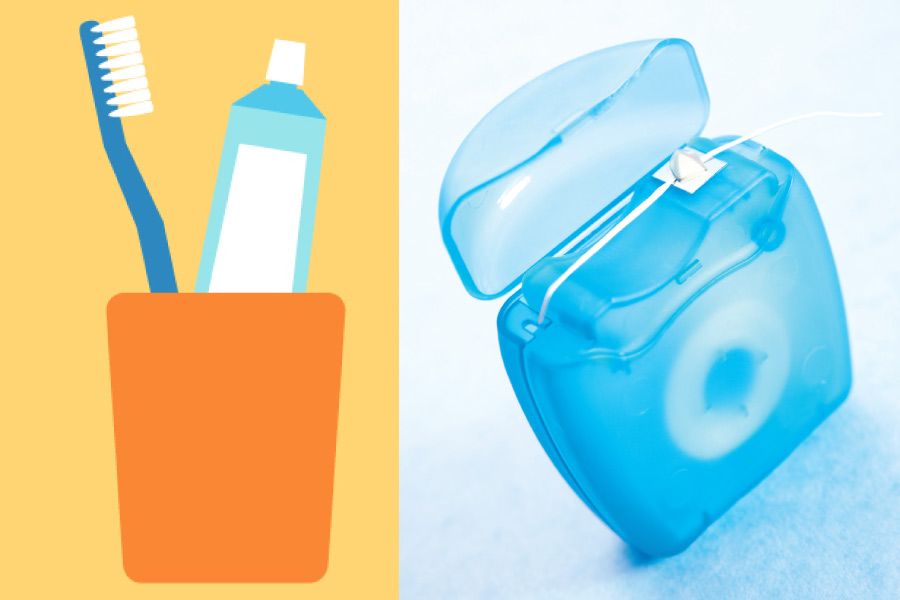 Why It's Important to Brush & Floss Daily
April 30, 2022 12:39 am
---
The easiest way to keep your teeth healthy is by brushing and flossing every day, especially when paired with a balanced diet and twice-yearly dental appointments. And it only takes a few minutes morning and night!
Benefits of Brushing Your Teeth Every Day
Brushing your teeth is extremely effective at preventing tooth decay and cavities. The powerful motion of brushing your teeth with brisk, small circles paired with a toothpaste fortified with fluoride (a natural mineral that prevents decay) can help keep the surface of your teeth free of plaque that causes dental disease. Choose a soft-bristled electric toothbrush and make sure to replace the brush head every three months, as a frayed toothbrush doesn't deliver as thorough a clean as one that's more intact.
Benefits of Daily Flossing
Brushing can't remove plaque from all of the tight spaces between your teeth and under your gums. Floss dislodges food particles and plaque to prevent bad breath and gum inflammation. Gum disease is a progressive ailment that causes the gums to separate from your teeth, which can eventually lead to tooth loss and bone loss. Floss your teeth before or after you brush with string floss, floss picks, a water flosser, or a combination.
Affordable Preventive Dentistry in Hermitage, TN
In addition to twice-daily brushing and flossing every day, schedule twice-yearly professional dental cleanings and checkups to keep your smile clean and cavity-free. At Hermitage Family and Cosmetic Dentistry, we offer preventive dental care for the whole family, along with cosmetic, restorative, emergency, and sedation dentistry, for families in the greater Hermitage area. We don't want cost to be a barrier to receiving great oral healthcare, which is why we offer flexible financing for all of our patients.
Due for a dental cleaning and exam? Contact us today to schedule an appointment!
Contact Us
Categorised in: Oral Hygiene